"Authentic means talking to consumers like talking to your girlfriends" – Sara Blakely
H2H – People are the media
The marketing of the future is humane, and in 2020, the role of people as a medium will be emphasized. The comment above, heard at the Nordic Business Forum, led a one-woman garage business into a billionaire business, where, for the first 17 years, the only form of marketing was influencer collaborations, telling the story of a unique underwear innovation Spanx from person to person. With the help of social media channels people have become the media and anyone can be the next Greta Thunberg.
WIN-WIN-WIN
Human-to-human marketing respects and serves all parties. Effective influencer collaboration is always carried out with influencer's terms, is strategically designed to serve the business objectives of the company and creates genuine added value for the audience of the influencer and the target group of the company. 
At the same time, the responsibility of both the influencer and the advertiser is highlighted as influencers increasingly influence the attitudes, behaviors and purchasing decisions of their audiences. 
Multichannel thinking and advertising influencer content
More comprehensive and long-term influencer collaborations have come to stay. We have already seen several great examples where influencer collaboration has been placed at the heart of all marketing communications planning. In addition to the influencer's own channels, the company's own channels, paid media and earned media opportunities are also taken into consideration.
Omnichannel thinking brings a whole new set of opportunities to leverage data and also engage audiences with paid advertising effectively. Multi-channel advertising, as well as directing new audiences to emotive stories, is ensuring the maximum leverage of influencer content. 
Influencer-driven service design
Influencer collaborations have taken completely new forms, such as influencer-driven service design. That, together with influencers and their followers, seeks new direction or reinforcement for product or service development.
At the same time, it creates a channel for genuine conversation between the brand and the desired audience. Influencer channels provide agile and fast access to data, opinions and ideas from current or potential customers.
Focus on goals
Strategic planning for influencer co-operation always starts from the business goals, so the indicators also take into account the goals of the entire business. In this case, it is not just (or at all) tracking the reach or the number of followers of the individual influencers that are relevant, but the metrics that are relevant to the overall goals. 
New channels and narrative formats
The year 2019 has (finally) been the year for podcasts in Finland. Next year e-sports channels will break through and a very challenging target group of young men will be reached through a whole new set of influencers. Already, 26% of young adults under 30 follow streaming service Twitch. Next, women will also enter the world of e-Sport.
The b2b marketing side has also seen great examples of profitable collaborations, especially through LinkedIn, podcasts and video contents in companies own channels. 
At the same time, new channels are emerging. Young social media users are not just interested in the channels, but in the people behind them and the opportunity to be part of the community that is being formed. The only way to stay on top of the trends of influencer marketing is to be active!
Humane encounters are the key
After the technological revolution, in the words of futurist Perttu Pölönen, we are living in a time of human-to-human revolution. The importance of personal relationships and encounters is emphasized. Now, it is even more important for companies to engage continuously and directly with influencers. 
Choosing an influencer should be invested as much as a recruitment of a new employee. After all, you are choosing the ambassador who tells about your brand to their millions of followers, at best. Influencer marketing is human-to-human marketing, where people tell stories to other people.
In this world, it is also worthwhile for companies to humanize themselves and strive to communicate with influencers as closely as possible.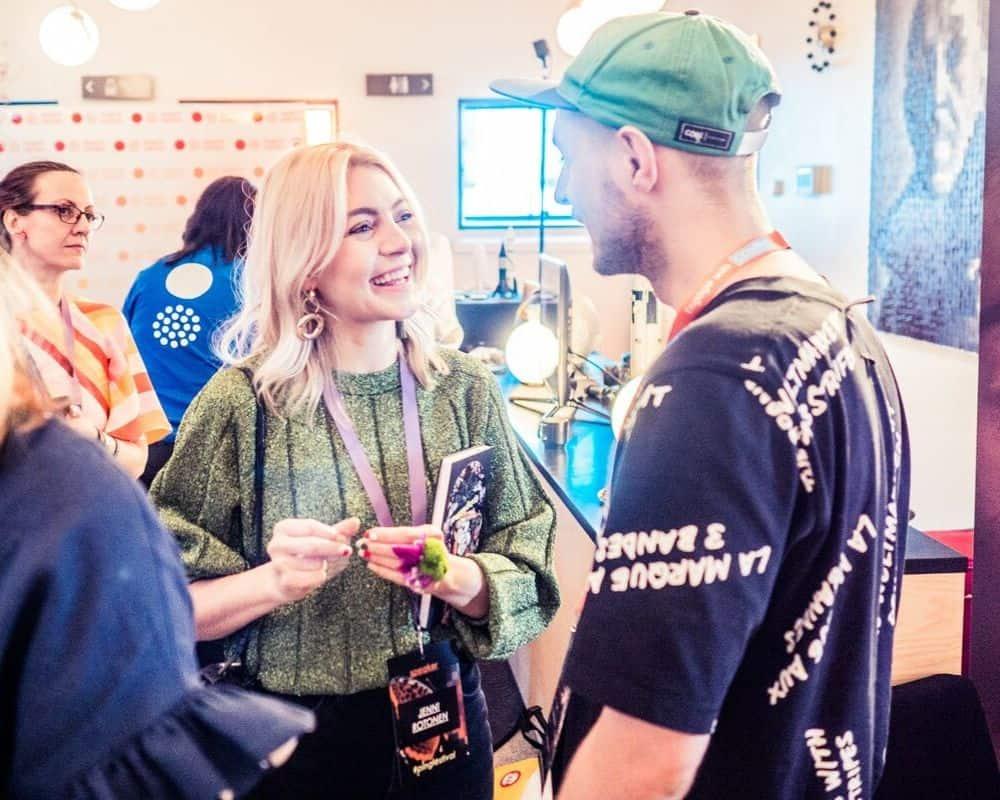 The social role of social media influencers is emphasized
PING Helsinki is constantly working to promote the social role of social media influencers. During 2019, we have participated in Finland's Ministry of Justice's discussion on the role of social media influencers in preventing hate speech, proposed participants for the 2020 Defense Courses and represented Finnish social media influencers in Mediapooli's Content Group.
In addition, we have spoken at the HybridCoE International Seminar on the role of social media influencers as today's gatekeepers of the media.
Currently, we are working on Mediapooli's "Guide for a trustworthy influencer" and "Fake or Fact" podcast series. Also, PING Ethics, the common code of ethics for social media influencers and businesses, has been updated with new examples. In January 2020, a guide for fact-checking will also be updated to the code.
Results with long-term and versatile collaborations
We have taken a part in designing, conceptualizing and implementing our client Clarion Hotel's #YearInClarion project, where the influencer Joonas Pesonen lives in a hotel for a whole year. This collaboration is a testament to how long-term collaboration can deliver results and genuine added value for the company, the influencer, and the influencer's audiences. Outstanding results also include comprehensive exposure to traditional media.
Social media influencer's stories and dreams have gained a lot of attention in traditional media over the past year.  #vaihtovuosisodankylässä project by YouTuber Inari Fernandez, has got a real flying start in the media. Being involved in making Inari's dream come true has been a great learning experience for us as well.
In addition, in 2020, I look forward to seeing more collaborations that leverage influencers from a variety of genres and bring athletes and artists into more professional influencer marketing. At the PING Studio early next year, we are going to discuss, who are influencers in the 2020's.
I am also following with interest the development of personalization and artificial intelligence opportunities to support influencer marketing.
As the industry evolves and the humane revolution progresses, new forms of work and organizations are being created, where the people are put in the center. The impact of diversification and reorganization of influencer collaborations on pricing remains to be seen. Also, influencers' responsibility for their own work, coping and self-management plays a major role.
Let's move towards a humane future together!
– Inna-Pirjetta