For Influencers
Change the world with us!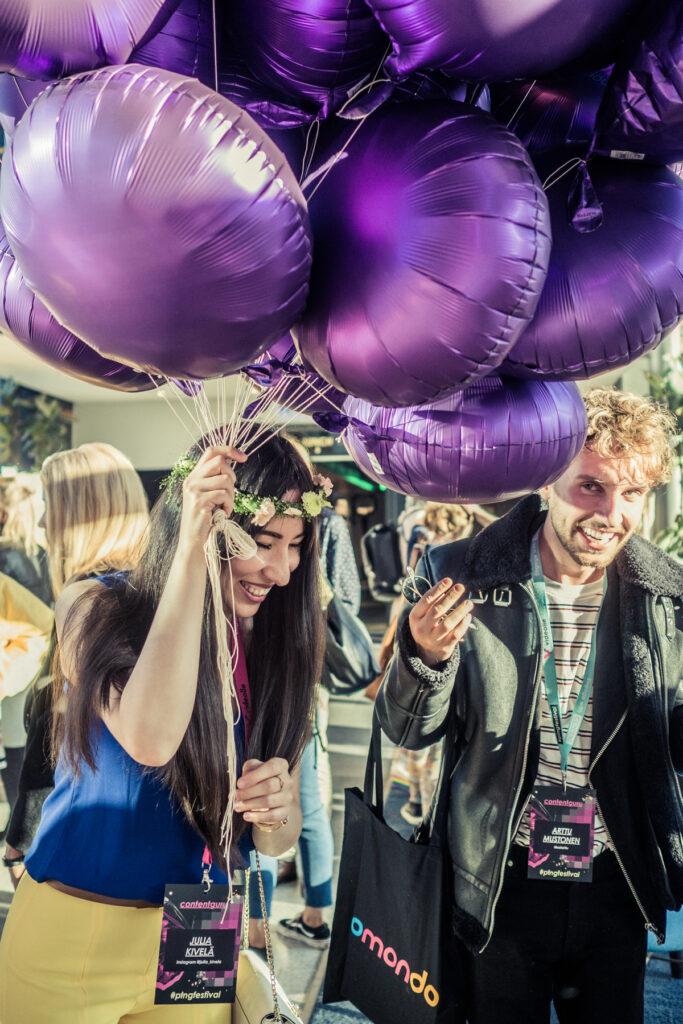 WIN – WIN – WIN
PING Helsinki implements influencer collaborations on the terms of the influencer, the company's goals and serving the audience. Everyone is welcomed in our operations – from all channels, all networks and all industries. Our newsletter reaches almost 2,000 influencers from Finland and the world.
We offer coaching, experiences and cooperation opportunities both in Finland and internationally. We create opportunities for the development of our own expertise and together we develop the influencer marketing industry.
As an idea, the whole thing was very functional and I think it was a rewarding content collaboration for the followers. Well-designed campaign implementation!
Always a pleasure to work with all of you, such a nice, flexible and customer service oriented team! Big thanks!
Trainings, panels, newsletters and interesting campaigns have been and will continue to be tops.
Come Along
Influencer marketing toolbox for influencers
Are you an avid content creator and would like to commercialize your channel, but don't know where to start? Are you thinking about industry legislation or how to make a media kit or a contract? And how to approach an interesting company in a collaborative way?
Get your own Influencer Marketing Toolbox to support and help you on your journey to become a professional influencer!
The Influencer Marketing Toolbox will help and support you on your journey to become a professional social media influencer. In this concise but comprehensive information package, you will find tips and ready-made materials, which we at PING Helsinki also use in our work.
The toolbox includes materials to guide you through the influencer marketing process, from creating a media kit and contacting companies to the final report. Ready-made materials serve as good examples that you can easily copy and customize to suit your own needs.
PING ETHICS HELPS IN LABELING COMMERCIAL COntent
It is important for influencer marketing to be transparent, reliable and fair.
We believe that successful influencer marketing respects and serves all parties. In the WIN-WIN-WIN setup, collaboration is done on the terms of the influencer, the company's goals, and serving the audience. We require all the influencers to commit to the principles of the PING Ethics Code.
PING Ethics helps you when you produce commercial content for yours channels!
Ten Commandments FOR RELIABLE SOCIAL MEDIA INCLUENCERS
---
State clearly what is your opinion and what is true, or a fact.
Choose your topics and partners carefully.
Communicate commercial collaborations clearly.
Only use reliable sources.
Check your facts.
Think for three seconds before sharing anything.
Get to know the entire content before sharing.
Assess if the images are authentic or if they have been edited to modify the truth.
Fix your mistakes.
Report false information.
Influencer Handbook