Influencer marketing is an effective marketing method for reaching essential target groups and influencing their attitudes, knowledge and purchasing behaviour.
The key element is to find the most suitable influencers who share the company's values, interest the essential target groups and intermediate genuinely interesting content for the target groups.
These influencers can keep a blog or post their opinions on YouTube, Snapchat, Instagram or other social media channels. They can be athletes, esports athletes, artists or basically anything, but the essential elements are that they have their own community in social media and a willingness to produce and share professionally produced, top-quality material for their followers.  
Honest influencer marketing is transparent with respect for both parties and it takes the needs of the target audience into consideration.
Any commercial cooperation is to be clearly stated. Fair influencer marketing is done in an open way, respecting the professional skills of both parties and listening to the needs of the audience. The ethical code PING Ethics is a good starting point for long-term cooperation. The PING Ethics code is free for everybody and can be found here.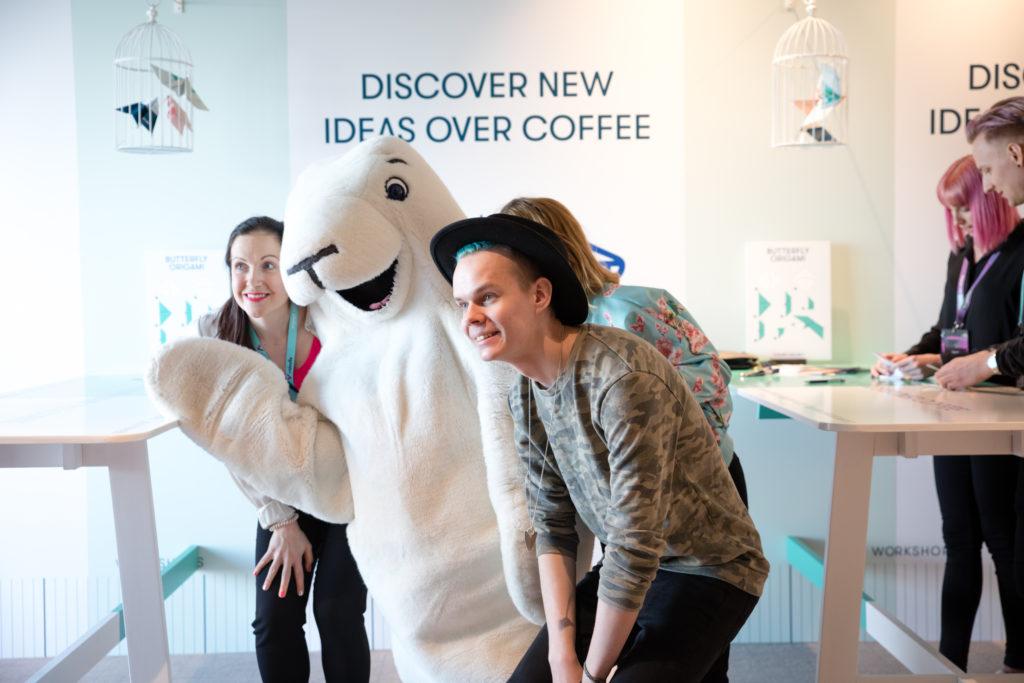 Influencer marketing is at its best diverse cooperation, for example:
Blog posts, videos or pictures on the influencer's social media channels (content cooperation)

Content for the company's marketing campaign with the influencer's name or picture (providing content)

Operating as a brand ambassador

Cooperation in different social media channels, for example, the influencer's or the company's Instagram, Snapchat or Twitter etc.  

Competitions for the end-users

Involving consumers in product development and testing

Events, trips and workshops

Affiliate links, widgets

Native and display advertising
Why bother with influencer marketing?
With the help of the influencers companies obtain better results than with many other marketing methods.
The key issue is to know how to benefit from the influencers in developing business. It is vital to create content that truly interests your target groups and brings added value to them.
Influencer marketing must be a part of the company's marketing mix and it must be done with clear, measurable goals and a clear expectation of how the influencer marketing is estimated to affect the company's business.
Influence marketing is especially effective when the message delivered is not easily perceived and with issues that raise differentiating opinions.
How to choose the right influencers?
The right influencer:
Knows the product/service and has a genuine interest in it

Is a known expert and opinion leader in his/her field

Has the right target audience for your company

Knows how to produce suitable content (stories, videos, pictures, social media posts)

Understands marketing and is interested in commercial cooperation

Has a sufficient number of committed followers in the relevant social media channels

Has good cooperation skills

Understands the value of his/her work
Successful influencer marketing requires WIN-WIN-WIN-situation, in which the cooperation is done on the terms of the influencer, with the goals of the company and serving the audience.
How to begin influence marketing?
This is how the process goes:
FOR WHO? (define target audiences)
WHAT? (the needs of the target group, defining the key message and links)
HOW? (what kind of content is produced)
WITH WHO? (choose the right influencers; make sure they are involved, committed and informed)
WHEN? (right timing in accordance with other marketing efforts)
WHERE? (which channels to use)
HOW MUCH? (how is the effectiveness measured)
HOW WELL? (analysis of the results)

PING Helsinki offers strategic planning of influencer cooperations, influencer mappings and is in charge of companies' long-term influencer relations. Our completely independent way of working makes it possible to cooperate with all influencers. Read more about our services.
You are warmly welcome to learn more in our PING Academy -training, from which you will get practical tips and new ideas on how to do successful influencer cooperation. You will find more information on our trainings here.
We will gladly help you in choosing the right influencers, so feel free to contact us if you want to create together most successful influencer cooperation!
Inna-Pirjetta Lahti
Pictures: Eino Nurmisto and Netta Tanhola