It's November, which means that "trends for 2019" types of blog posts, videos and infographics are flooding the Internet.
Out of curiosity, I checked the Google Trends for the terms "2019 Trends". And as expected, among the key terms that were the most searched, "working with influencers" is one of the top ones.
It's no surprise, as influencer marketing is showing no signs of slowing down. For this reason, I'm going dedicate this blog post to the top tips that will help you kickstart 2019 with a bulletproof influencer marketing strategy.
But first, let's make sure we're all on the same page about the definition.
What are influencers?
At Mention, we define influencers as:
"Social media content creators who are often dedicated to a niche market. We call them so because their voices are carefully listened to by their loyal followers. They are usually compensated by money or other benefits to promote a brand."
In a nutshell, influencers help brands reach more of the same audiences online.
What is influencer marketing, and why does it matter?
Influencer marketing helps brands connect and engage with new audiences. It also helps them build credibility and trust, amplify their brand message, generate leads, and, ideally boost their sales.
It works wonders (when done right).
Indeed, influencer marketing has proven very useful for brands using it right. In fact, most of them see a 7 fold increase in their ROI.
Yep. 7 times.
Now, you cannot expect it to happen just like that. It requires rigor and well-planned tactics.
Without further ado, here are 5 proven tactics you should try out in 2019.
1. Create
and
share content
for influencers
Being an influencer is no piece of cake.
They commit a lot of effort to build and strengthen their own brand. And, just as any other brand, their relevance depends on the amount of trust and attention people are willing to give to them.
To retain all that trust that took years to acquire, they need to create and share fresh and high-quality content. This means more opportunities for you to get under their radar.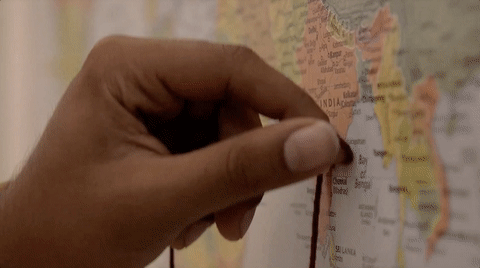 A simple, yet highly efficient technique is to create content focusing on their area of expertise.
Think "mutually beneficial"
Why should they pay attention to your content? How does it connect with them and their community? If you're trying to reach out to a influential fashion blogger, writing an article about how to get more eyeballs on your fashion blog will likely be an appealing topic to them.
Simply put, emphasize what's in it for them.
Promote and share their content
What matters the most for an influencer other than money? Engagement.
So if you want to appear on their radar, contribute to growing their engagement rate.
This means following them on social media, interacting with their content, leaving helpful comments, and starting conversations within the conversations to engage their community.
If you two are a match, a natural conversation will eventually start between your brand and the influencer you're targeting.
The rest depends on your ability to work together. Starting with agreeing on a budget.
2. Allocate a realistic
influencer marketing budget
Influencer marketing is not cheap.
In 2017 alone, Adweek report that brands have spent over 2 billion dollars to have influencers advertising their products and services. This number expected to reach 10 billion dollars by 2020.
Now, most businesses have very little, if no budget at all to allocate to such a strategy. Fortunately, working with influencers doesn't always mean you have to spend thousands for something as small as an Instagram post.
This is because there are two types of influencers: the affordable kind … and the internet celebrities –  also known as micro and macro influencers.
Macro-influencers

: These are typically celebrities or popular social media users who have tens of thousands, sometimes millions, of followers. Due to their high demand and market prices, smaller brands usually won't get to work with them. Social Media Today says brands spend, on average,

$2,000 to $50,000 per social post

. And it goes without saying that you'll have to spend much, much more if you expect one of the Kardashians to work with you.
Here's an example of a typical campaign with a macro influencer: L'Oréal Paris and Daniella Rahme.
Via her Instagram account, Daniella usually shares content targeted to women. This campaign is particularly interesting since she's targeting men, which presents a great opportunity for L'Oréal to reach brand new audiences.
On the other hand, there are the little guys.
Here's an example of a micro-influencer (10K followers on Instagram) working with many different makeup brands:
Working with micro-influencers can be a great way for brands to test the waters about influencer marketing, if they're not yet sure if it's for them.
3. Co-create giveaway contests
Giveaway contests are perfect to draw attention and grow your audience. After all, the chance to win something for free is always appealing.
What's more is that working with influencers to host or share such contests can help you reach people who never heard about your brand before.
Here's an example with Mylk Labs and Loving Earth. They worked with Passion Planner to create a contest to gain visibility, new followers and to gain new clients.
The rules were simple.
Follow the 3 social accounts.

Tag 3 friends.
The winner of the contest got a planner, free organic yogurt … and a supply of free chocolates! We can all agree that free chocolate is the best way to make new friends.
4. Get authentic reviews
Influencers are influencers because their followers value their opinion, lifestyle, and expertise.
Another winning tactic to try is to get influencers to try and review your products(without you coaching their answers) – The idea is to get honest and genuine reviews.
This is popular strategy used in the video game industry.
Game development studios often send trial versions to journalists and influencers to get them to test them and tell their communities what they think about it.
It is so efficient that it has become an industry standard(a studio not sending trial versions of a game before it's out will raise suspicions regarding the quality of the final product).
According to Joel Gaudeul, Mention's CMO and veteran in the game industry:
"User reviews are critical in an industry where communities of gamers are very important. Word of mouth recommendations have always been essential to game companies and now they are jumping on the influencer train to get a new way to promote the games, especially with the gaming press dying."
Let's take a look at the example of Red Dead Redemption 2:
Unless you've been hibernating for the last couple of weeks, you've probably came across campaigns promoting the long-awaited Red Dead Redemption 2 game.
Prior to releasing the game, Rockstar Games(the studio behind the game) had market influencers trying the game for 3 hours so that they can share their experience with their respective communities.
Here's an example of it with Alanah Pearce's review of the game.
Obviously, this strategy will backfire at you if what you have to show is not good enough.
In other words, if you know your product or service is great and is ready to face experts in your industry: go for it.
Now that we've looked at most of the key tactics for working with influencers, there's one last one that you'll definitely need to apply: using an online monitoring tool.
5. Use a monitoring tool to target the
right
influencers
If you want your influencer marketing strategy to generate positive ROI, you need to work with the right people.
It's not because someone has millions of followers that he or she would be a good fit for your brand.In fact, working recklessly with influencers can even hurt your brand.
It's something Bootea had to face when Scott Disick included the instruction they gave him in a sponsored post.
Epic fail.
If you don't want this to happen to you, use a monitoring tool to identify and target influencers that are actually interested in what you do or sell.
That way, you know they will take the time to – at the very least – review their copy before sharing something with their followers.
Find the "right" influencers for your brand
An advanced monitoring tool such as Mention helps you filter influencers based on the content they share and interact with.
Here's an example of a quick search to find influencers particularly interested by the Nintendo Switch: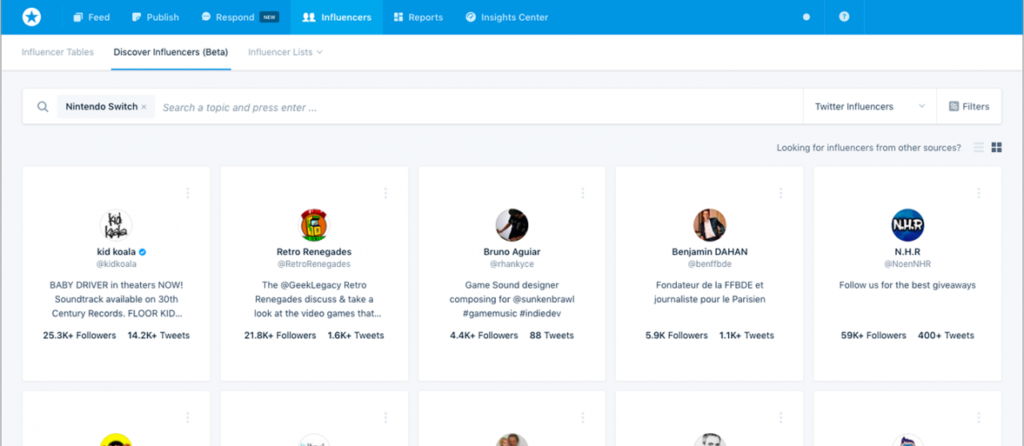 A game studio developing a game exclusively for the Nintendo Switch could very well reach out to these folks to present their future production to new niche audiences.
Track your performance and iterate
Once you've identified the right influencers and started working with them, you'll eventually have to measure the the success of your strategy.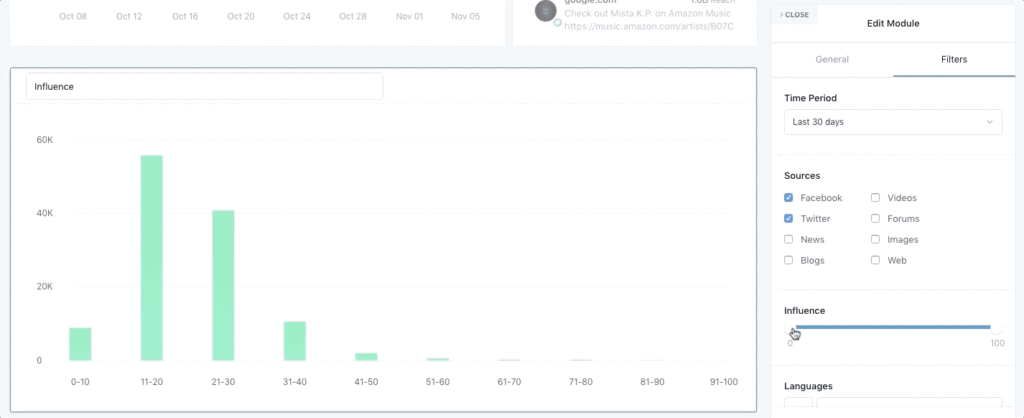 From the volume of mentions to the overall influence of people engaging with your campaigns, an online monitoring can tell you all you need to know to adjust your strategy.
Over to you
At the end day, an influencer marketing strategy isn't something you should be rushing into – working with them can sometimes be a double-edged sword.  
If you want your influencer marketing strategy to deliver, you need to take the time to research your market to target the right people, with the right content. Only then you will see results.
Thankfully, there are very powerful tools available on the market to help assist you every step of the way.
What about you? Where do you stand on influencer marketing? Which tactics have you tried? I'd love to hear your thoughts on the matter!
PS: I almost forgot!
BuzzStream, The Shelf, Shane Barker, Bitly, Later and Mention worked together to build THE influencer marketing resource all marketers should read. Click here to download it (for free).
Clément René
Article photo: Eino Nurmisto
Clément is Content Marketer for Mention. He creates content to help brands manage their online reputation strategy. If not behind a screen, you can find him reading books in Parisian cafés or exploring the city with his dog.